Price starting from $129.99 per night
Smart rooms are compact but comfy, and cleverly designed to make the most of the space. Smart Rooms are the ideal choice for busy independent travelers seeking something extra. Smart Rooms provide a warm welcome to guests returning from a day of business or sightseeing.
Price starting from $139.00 per night
This smart room category is ideal for couples or single travelers. Well appointed and furnished, these spacious rooms boast very comfortable settings and a classical decor.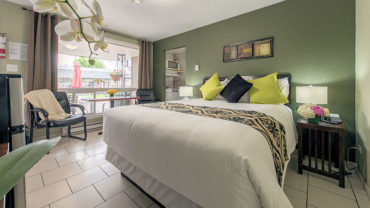 Price starting from $149.00 per night
Deluxe Rooms of fashioned space and represent modern comfort. Featuring quality fittings and tasteful furnishings, the aptly-named Deluxe Rooms are stylish and spacious with shared patios. Our comfortable rooms offer all the essentials for a home cooked meal. This functional room is ideal for a single person or a couple.